Brain Buster Bags are back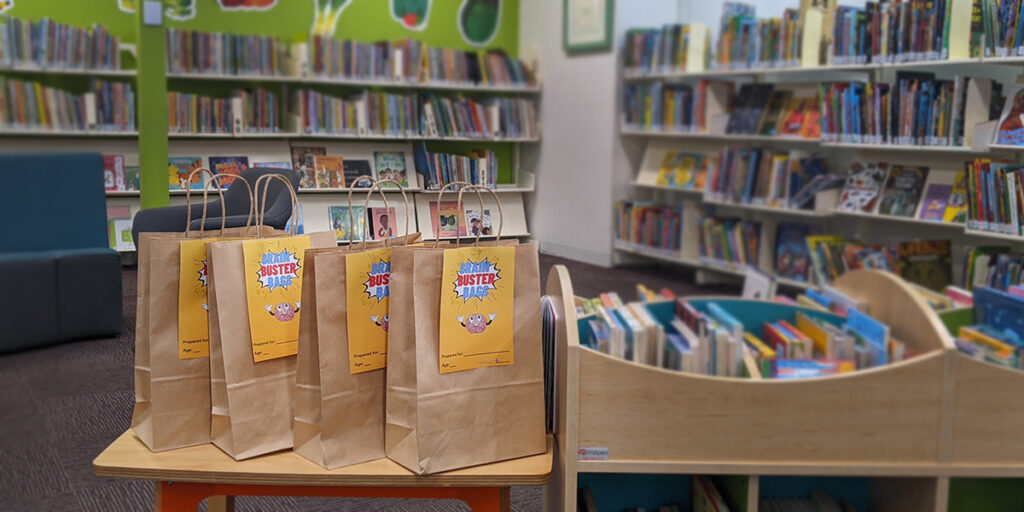 You asked and we delivered – Brain Buster Bags are back!
After the roaring of success of our curated bags of books for children during lockdown, they will be making an indefinite return to all branches.
How does it work?
Call your local branch 48 hours in advance of visiting the library and request a Brain Buster Bag. Tell us the age of your child(ren) and we will handpick a selection of suitable books and check them out to your library card. It'll be ready to go by the time you arrive!
Brain Buster Bags are a great way to extend your child's reading repertoire and encourage them to read books they might not otherwise have chosen, including audiobooks and graphic novels.