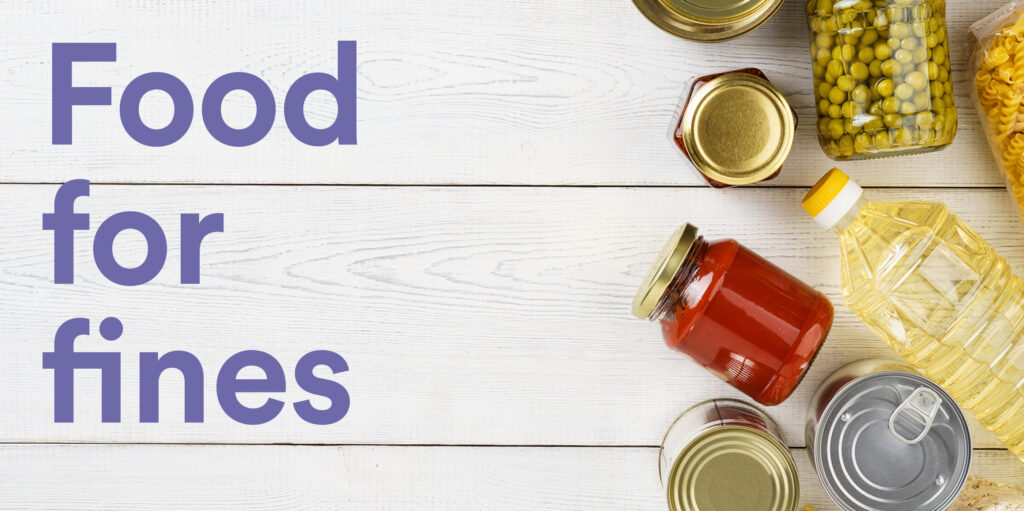 Moonee Valley Libraries, in partnership with Helping Hands Mission Inc., are welcoming donations of non-perishable food and toiletries suitable for individuals and families in need. In return, any overdue fines on your library account will be waived! Even if you don't have fines, donations are appreciated.
Due to the global pandemic there is more reliance from the community than ever on food charities. Food For Fines is a great way for library members to reconnect with the library, and an opportunity to give back to the community whilst contributing to a local charity organisation supporting COVID-19 recovery.
Food For Fines will run from Monday 6 December 2021 to Friday 7 January 2022.
Donated items must be unopened. Best before or expiration dates must be June 2022 or later. Some examples of items to donate include:
Canned food
Rice, pasta and noodles
Cereals
Spreads, sauces and seasonings
Tea and coffee
Dried fruit and nuts
Toilet paper, tissues and nappies
Toothpaste, toothbrushes and dental floss
Shampoo, conditioner and soap
Sanitary products
Dog and cat food
For information about Helping Hands Mission Inc., check out their website.