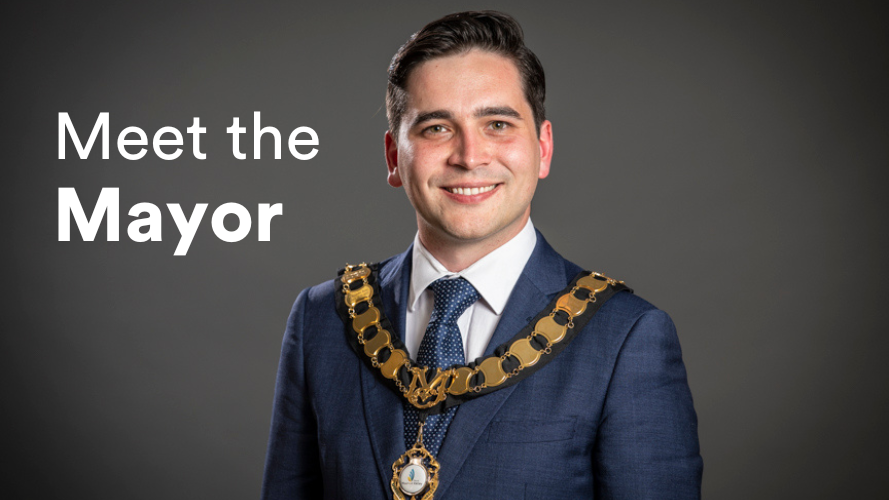 Do you have questions or ideas that you'd love to chat to the Mayor of Moonee Valley about? Our Mayor, Councillor Pierce Tyson will be heading to a Moonee Valley Libraries branch near you during August!
Get to know your Council a little better, and chat to our Mayor Tyson about what's most important to you in our community. It's a great opportunity to ask any questions and share your ideas regarding Moonee Valley – or just say hello!
To register for these sessions please contact the Office of the Mayor at COffice@mvcc.vic.gov.au or on 0413 835 155.
See the dates in August below:
Ascot Vale Library
Wednesday 2 August, 1pm-2pm
Saturday 12 August, 11am-12pm
Avondale Heights Library & Learning Centre
Wednesday 9 August, 11am-12pm
Thursday 31 August, 6pm-7pm
Flemington Library
Monday 14 August, 6pm-7pm
Wednesday 16 August, 10am-11am
Niddrie Library
Thursday 24 August, 6pm-7pm
Friday 25 August, 12pm-1pm
Sam Merrifield Library
Monday 7 August, 11am-12pm
Sunday 27 August, 3pm-4pm