The Clocktower Centre Children's Space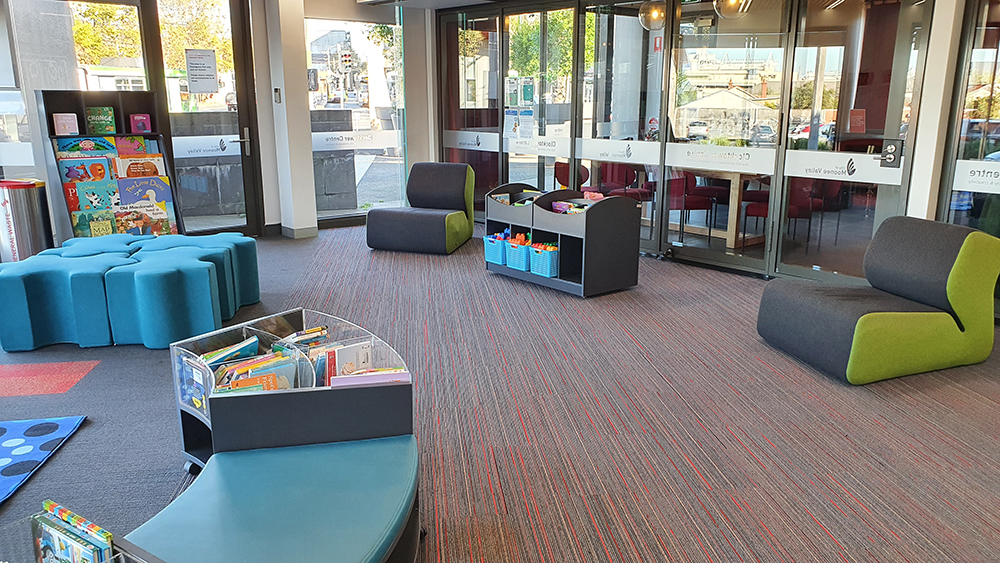 Keep the little ones entertained at the Clocktower Centre with the newly refurbished and expanded cafe and children's little library space.
Parents and carers can sit back and relax with a coffee and a snack from the Clocktower Café while the kids explore the space, watch the trams go by or listen to their favourite book with the interactive Storytime Pod. The new children's space includes activity boards and large-scale games as well as a selection of hundreds of books.
The books are part of our library collection and can be borrowed onsite using our library app, or walked down to Sam Merrifield Library to be checked out there. They can be returned to any of our library branches.
There are toilets and change facilities adjoining the children's space, all of which are fully pram and wheelchair accessible. 
The Children's Space is accessible 8am-4pm weekdays. The cafe closes at 2pm.
If unsure, please contact the Clocktower Centre on 9243 8819 to confirm.