Strange Days 2021 Writing Award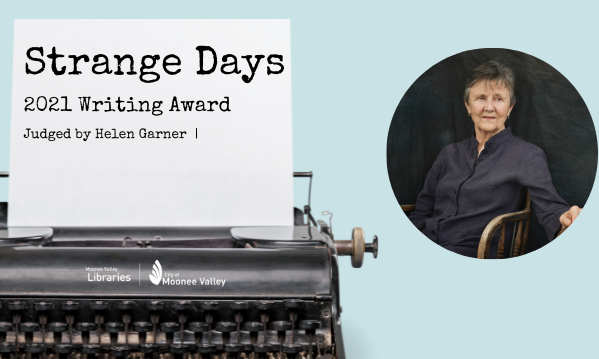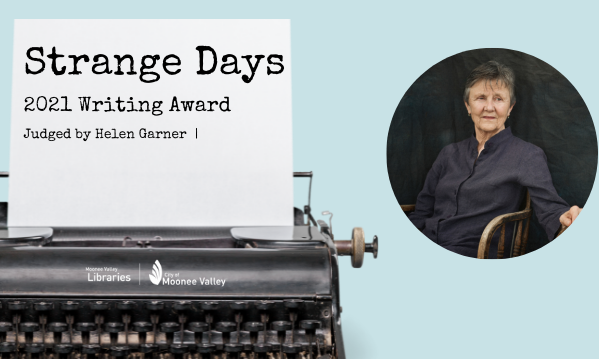 There is nothing more powerful than a true story.
Strange Days is a creative non-fiction writing prize presented by Moonee Valley Libraries to provide people an opportunity to share their stories and connect during a time of disruption, pain and change.
Explore your creativity and craft by writing a 1500-word non-fiction essay to the theme of Strange Days.
The winner will be awarded $500 prize money and publication on our website. Entries will be judged by award-winning author Helen Garner.
Submissions are welcome between Monday 20 September and Sunday 14 November. The winner will be announced after Friday December 10.
Be brave and submit your work!
Please read the submission guidelines before entering.
---