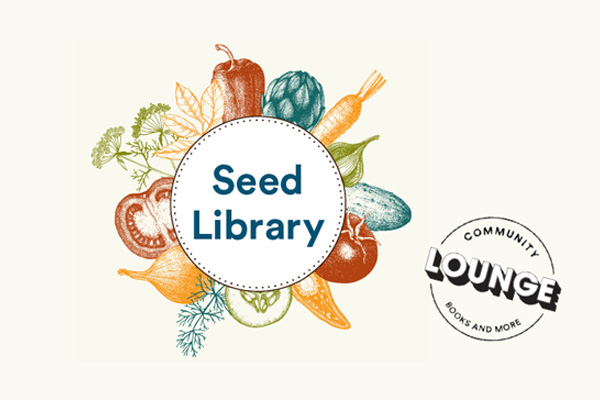 Grow with your community Seed Library
Interested in growing your own fruits and vegetables but not sure where to start? Borrow your way to a new garden with our new Seed Library available across all branches.

As part of our Community Lounge program, our new Seed Library is a free borrowing service for budding and experienced gardeners alike, where you can:
• borrow up to three packets of seeds at a time
• plant the seeds in your garden and watch them grow
• learn how to save seeds and care for plants at regular workshops and
• donate your saved seeds back to the Seed Library for the next person to borrow!

For more information and to borrow your first packet of seeds, visit your local Moonee Valley Library branch and speak to staff.
There's also a great collection of gardening and seed saving books available to borrow.

Why start a Seed Library?
• Some people want to grow their own vegetables because they want to know where their food comes from. 
• Some people want to grow their own food to save money. 
• Community seed sharing aligns with our support of community gardens, especially in urban areas. 
• More and more seed companies are being bought by large corporations that develop and sell hybrid seeds that can't be saved, and must be bought again every spring. 
• Heirlooms, the sort of seeds found in seed libraries, can be saved and replanted, from year to year.

Through our Community Lounge program, we want this project to help our library members and residents:
• have fun and learn about growing things
• build community connections with fellow gardeners in Moonee Valley
• support people who are new to the world of gardening 
• help preserve rare, open-pollinated or heirloom seeds and encourage gardeners to save quality seeds that are suitable for the local growing area