Ministerial visit to Flemington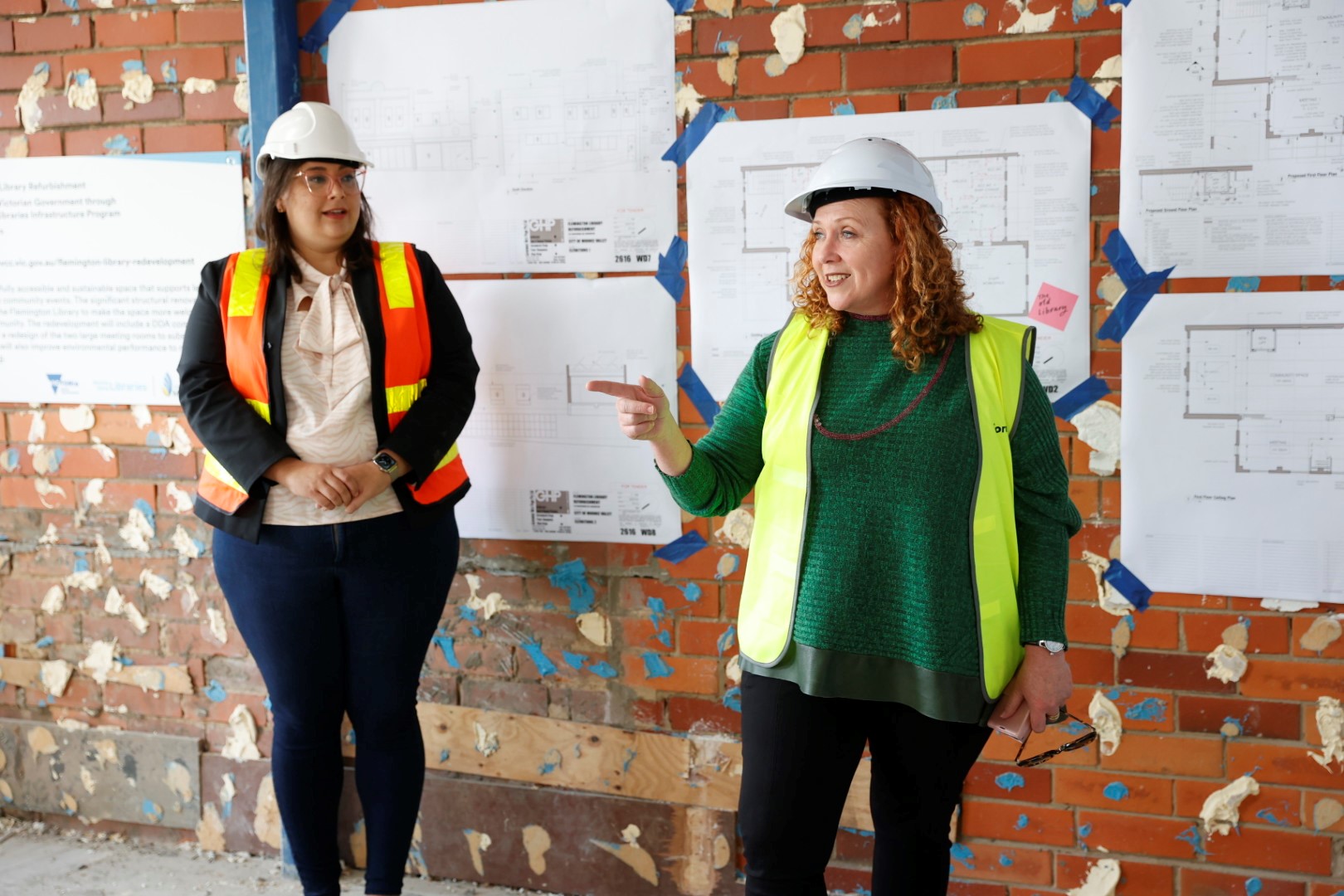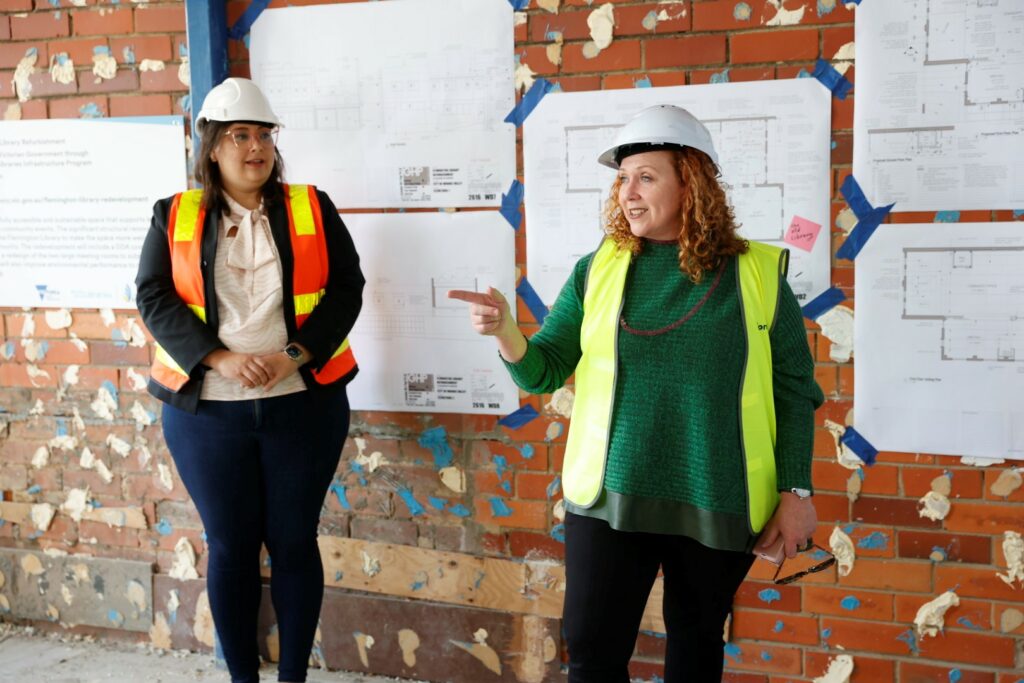 On Wednesday 1 March, we welcomed the Honourable Melissa Horne, Minister for Local Government, and Sheena Watt, State Member for Northern Metropolitan Region, for an update on the Flemington Library refurbishment project.
After a tour of the worksite and an overview from the project managers, the Minister, MP, and Mayor Cr Pierce Tyson spoke about their excitement for the Living Libraries Infrastructure grant and the future of Flemington Library.
Councillor Rose Iser, Moonee Valley CEO Helen Sui, and other distinguished guests and staff also joined us on the day.
See here for full details about the Flemington Library redevelopment project.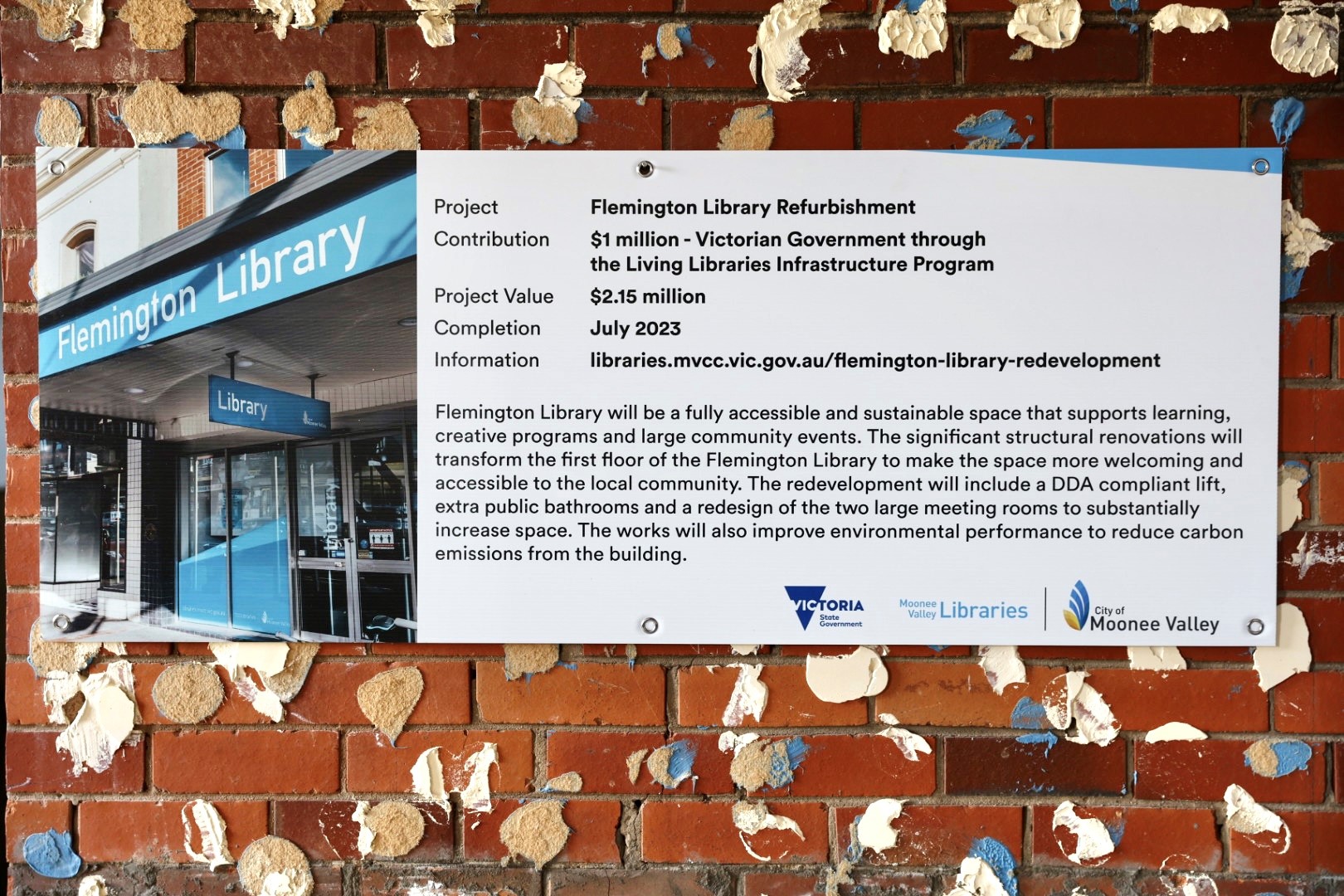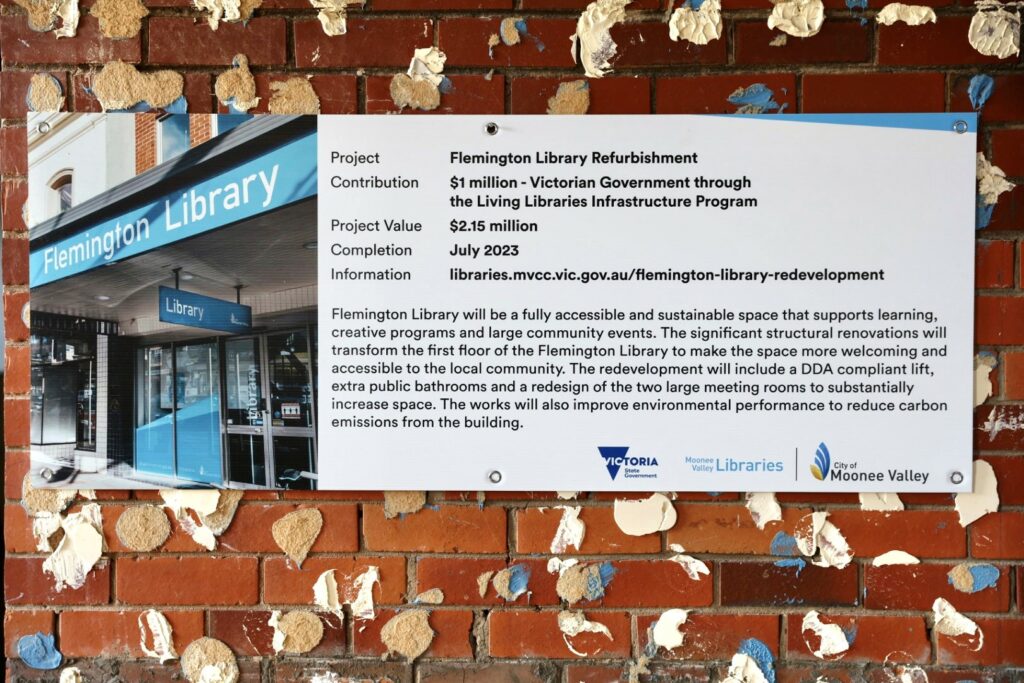 Images: Jorge de Araujo